Introduction:

Ah yes the lightsabers. A weapon that isn't as clumsy nor random as a blaster. Probably the type of weapon anyone would want to have it. But believe it or not, the lightsaber combat has it's specific forms. During the Star Wars Universe, including the Expanded Universe, there are basically 7 Forms, as well as others such as the dual-blade technique called "Jar'Kai" and the 3 Rings Of Defense.
In this random rant, I will adress a brief resume to all of these forms, followed by mentioning 3 different notable users of each and everyone of these forms. So let's get started, shall we?
Form I: Shii-Cho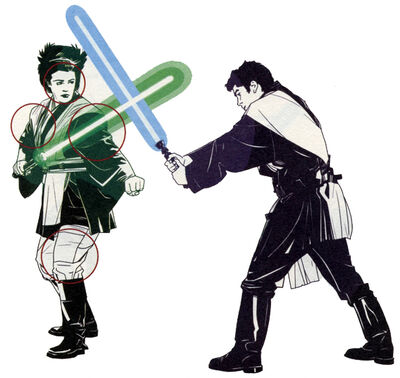 Also known as "The Way of the Sarlaac" or even called as "The Determination Form", Form I is easily the first form for lightsaber combat in the Star Wars Universe.
It's a combat style that focuses on
establishing the basic motions and target zones utilized with a lightsaber.


During combat Shii-Cho
can be both wild and raw, relying on deliberate tactics and being primarily aimed towards disarming rather than injuring foes, in keeping with Jedi philosophy. Basic initiates in the style demonstrated rather clumsy performance, though in the hands of a master, Shii-Cho was fluid but highly randomized and unpredictable.
Another thing to consider is that
Shii-Cho was specialized towards engaging multiple opponents, the wide, sweeping motions being ideally suited towards attacking numerous adversaries. However, Form I was not as useful against single opponents, as such enemies had complete mobility and could find a weakness in Shii-Cho's comparatively clumsy bladework.
Notable Users: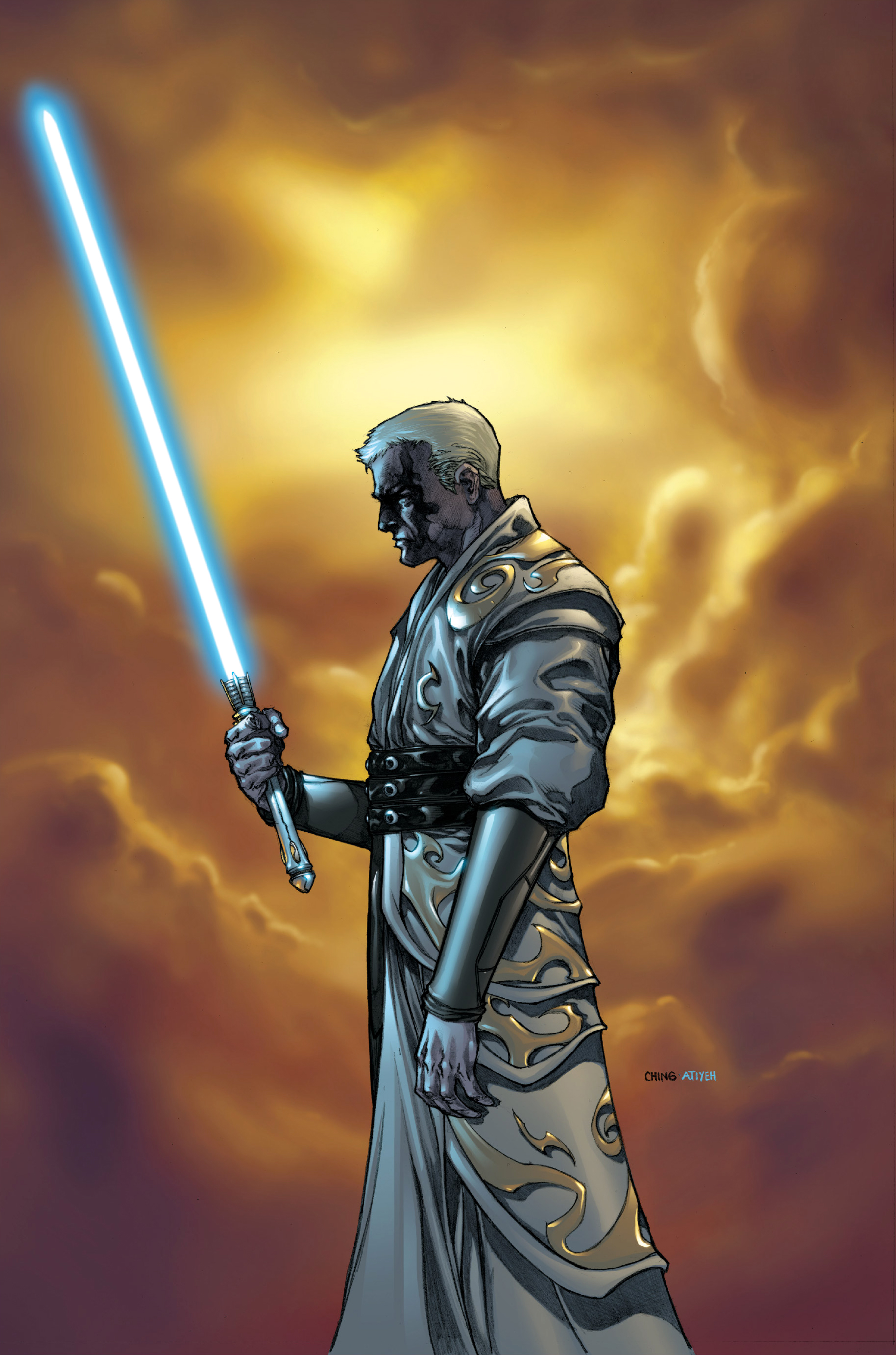 -Lucien Draay;
-Kit Fisto;
-Warb Null;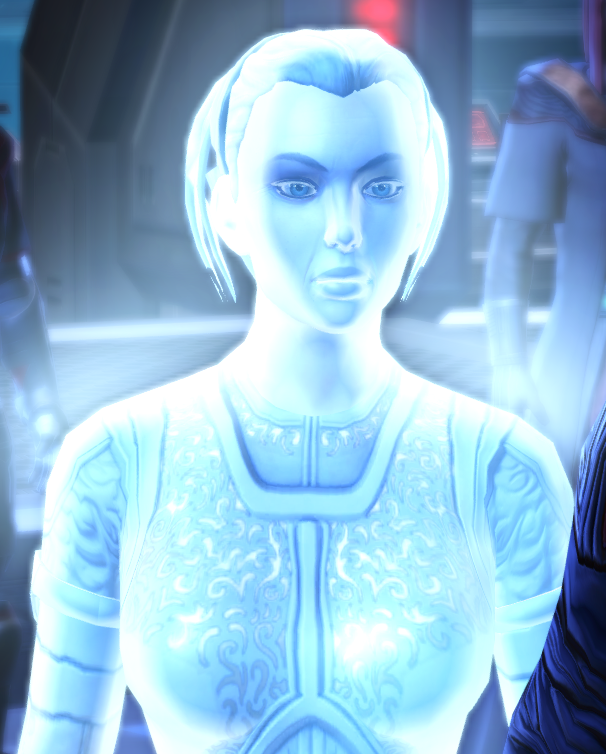 -Meetra Surik.


Form II: Makashi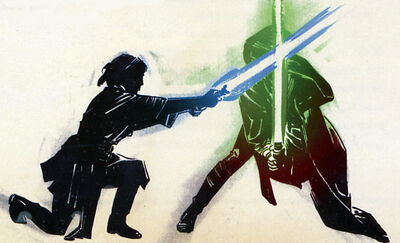 Also called as "The Contention Form" or "The Way of the Ysalamiri", Form II Makashi focuses purely on
lightsaber-to-lightsaber combat.


In adittion, the form itself
is known for being both elegant and focused, and was based on balance and footwork to outmaneuver opponents. It also relies on fluidity, precision and economy of motion, instead of strength, which is why it does not posses strong kinetic attacks, one of it's biggest handicaps that the style itslef has.

In terms of bladework, Makashi is all about
jabs and light cuts rather than hack and slash movements.


Another weakness to consider was due to it's strict focus on lightsaber dueling, to compensate the weaknesses in Form I, Form II was weak against blaster-wielding enemies, as well as multiple opponent. But in the hands of master of this combat style, this is a weakness that can be compensated
through skill and practice.
.
Notable Users:


-Darth Malak;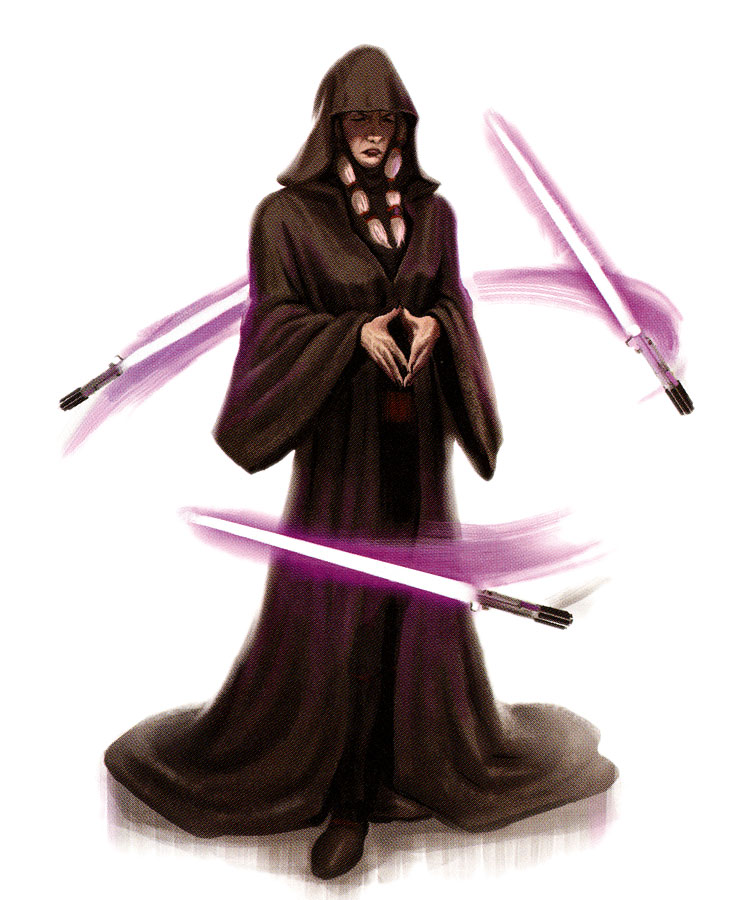 -Darth Traya/Kreia;
-Count Dooku/Darth Tyranus;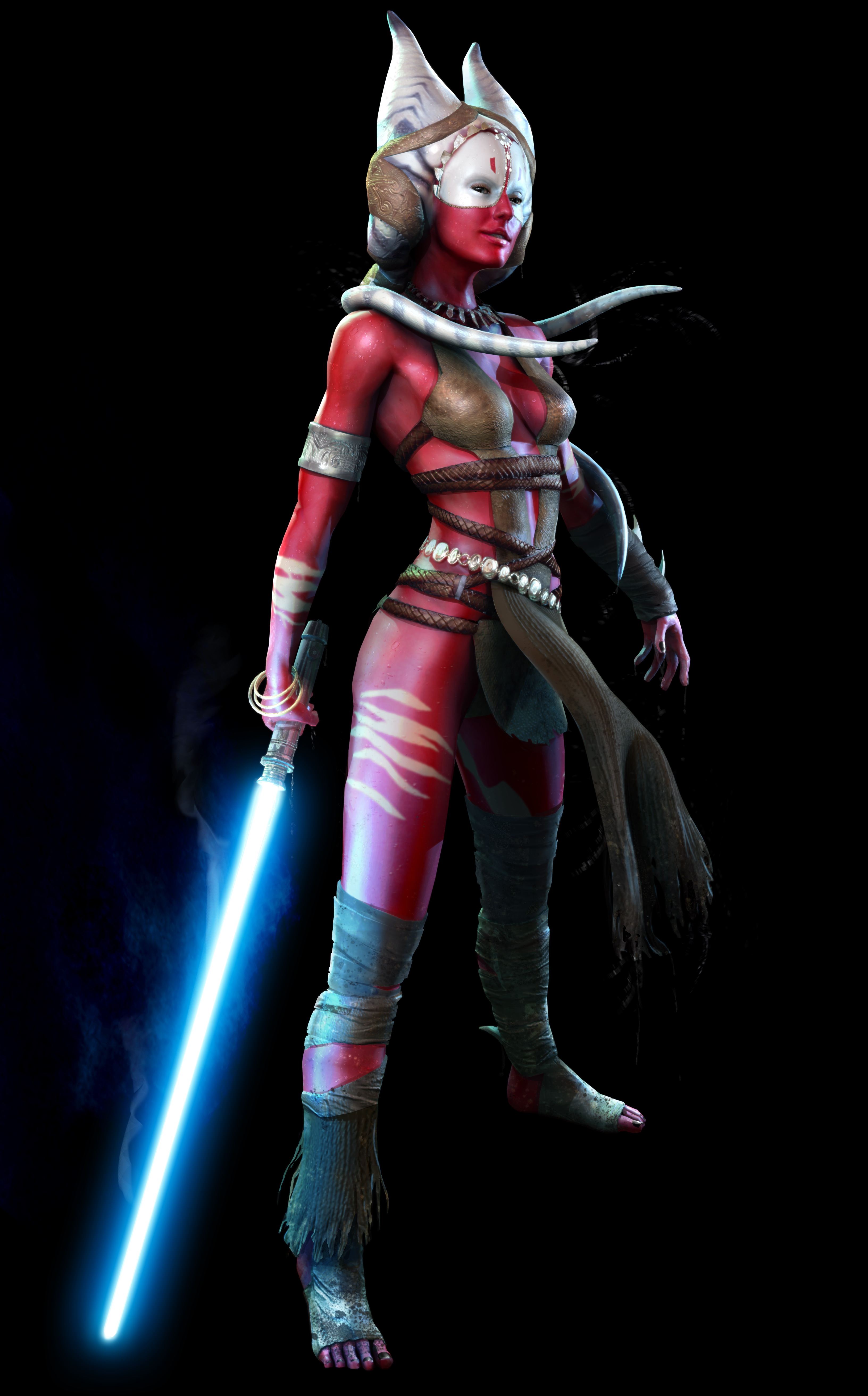 -Shaak Ti.
Form III: Soresu

Also called as "The Resiliance Form" or even "The Way of the Mynock", this is a lightsaber combat that focuses
on tight bladework and subtle dodges to provide maximum defensive coverage, minimizing exposure to ranged weaponry.


This form was created as an answer to the percieved weaknesses from both Form I and Form II against advanced blaster bolts. Later on, it was recognized as an expression of non-agression Jedi philosophy.
In a similar way to Form II, Makashi, Form III tends to rely on
economy of motion and energy efficiency, keeping up constant blade-movement to build up momentum and minimize energy-expenditure. In short, it is very dedicated to a pure defensive approach that serves to
outlast an opponent, waiting until he began making mistakes due to frustration or fatigue, before taking advantage of these lapses and countering.

Another thing to adress about this form is the fact that the
focused masters of Soresu were extremely formidable due to their strong defensive technique, as well as the well-rounded nature of the form itself, effective against both blasters and lightsabers.
Unfortunately, the form is not without his weaknesses and it was his lack of offensive attack, something that the next forms would develop it.
Notable Users:


-Darth Zannah;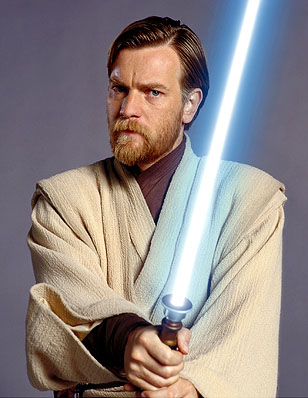 -Obi-Wan Kenobi;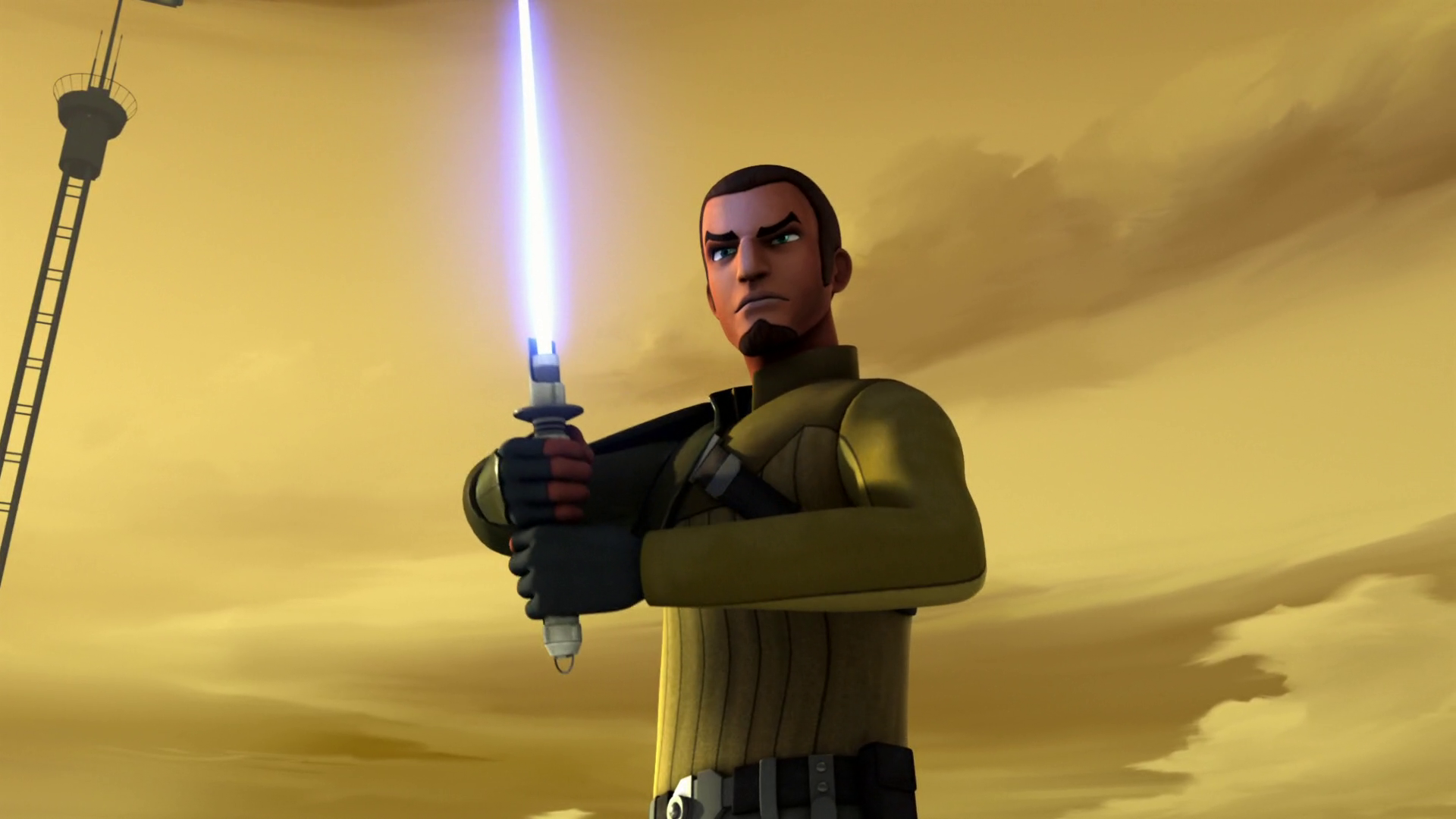 -Kanan Jarrus;
-Galen Marek.
Form IV: Ataru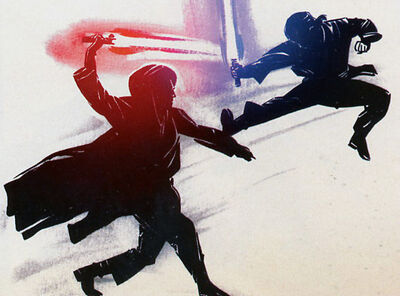 Also known as "The Way of the Hawkbat" or "The Agression Form" was the forth form lightsaber combat.
Ataru is known for being both an agressive, as well as a fast-paced
and effective against single opponents in short burst. It was also characteristic for the inclusion of force-assisted acrobatics, s
uch as somersaults and leaping strikes, both for attack and defense. In short, it relies on the whole of the body as a weapon.
Another important aspect that Ataru brings was his capability to perform
powerful strikes from multiple directions.


Unfortunately, the forms has it's weakness. Just like Form II, Makashi,
it was not recommended for use against opponents blaster wielding enemies. And adittionaly, Ataru couldn't be used for prolonged fights, since it is very taxing for the wielder's stamina.


However, these said weaknesses can be overcome if one masters the form well enough.
Notable Users: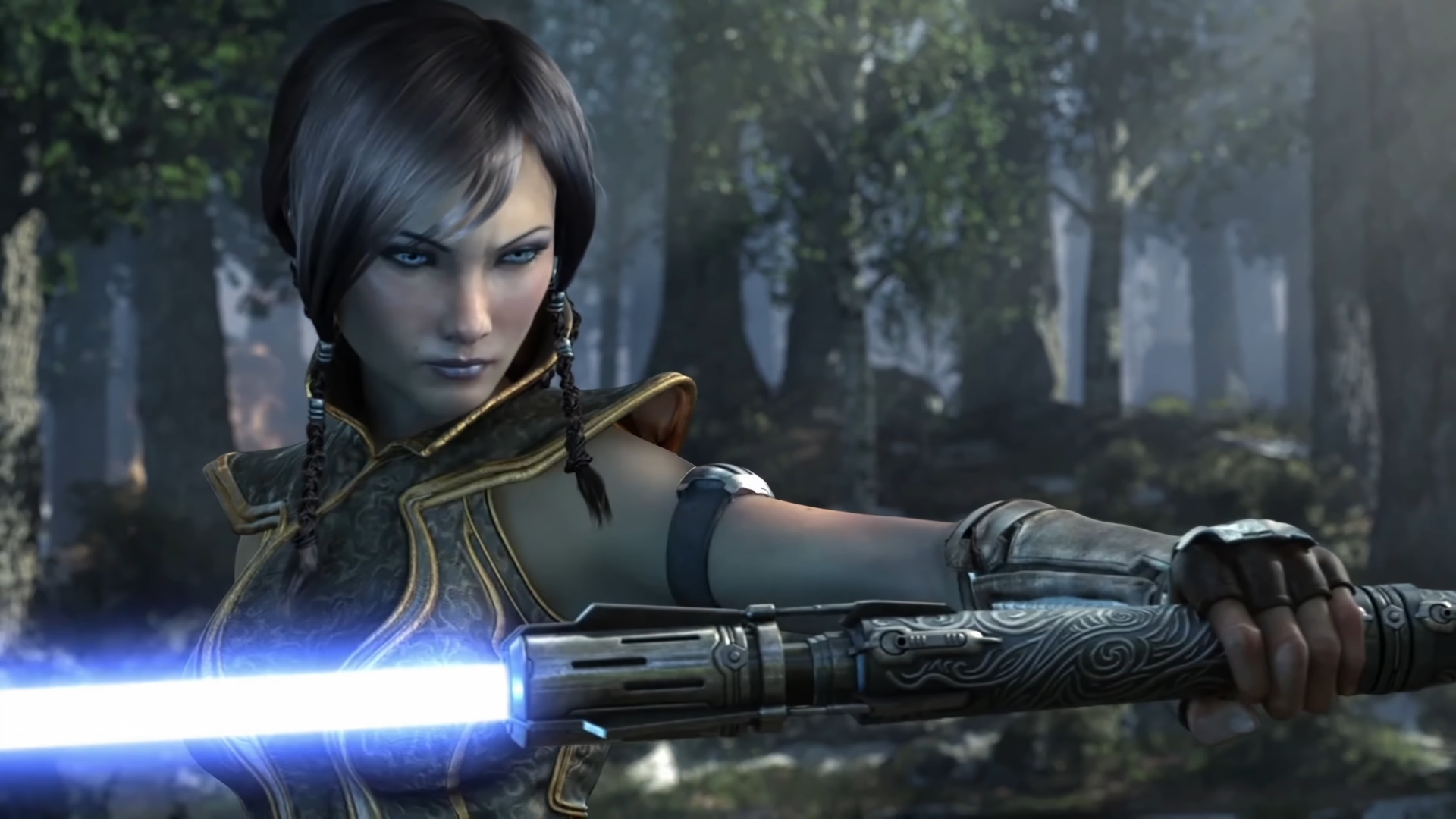 -Satele Shan;


-Yoda;
-Qui-Gon Jinn;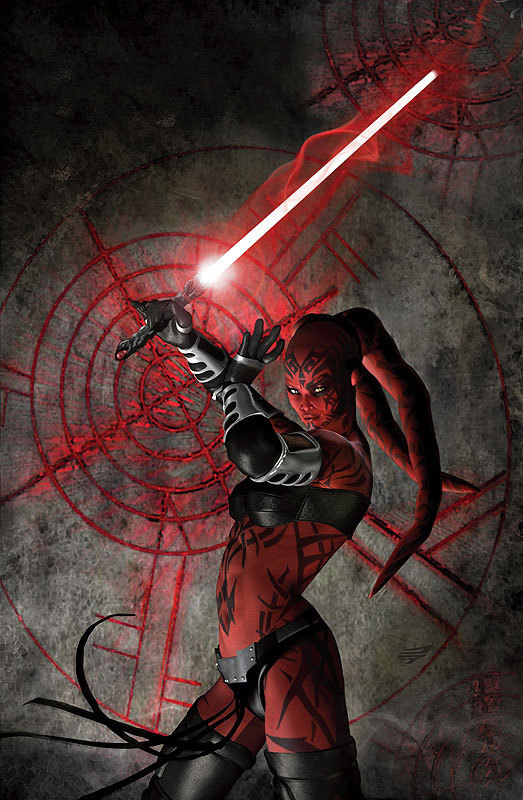 -Darth Talon.
Form V: Shien/Djem So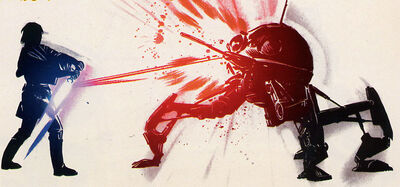 The fifth form of lightsaber combat also known as "The Way of the Krayt Dragon", has two different branches. The first one was called "Shien". While the second was named as "Djem So".
What these two variants share in common was his
power attacks and a defense immediately followed by a counter-strike. However, the two variants' main difference was it's application. The "Shien" was geared to block blaster
bolts and redirect them to it's caster. As for "Djem So", his main application was derived
for blade-to-blade combat, with the sheer purpose of
immediate counter-attacks.

One aspect that is very important of Form V was it's strong kinetic attack, something that the previous 4 forms lacked in that aspect, due to their different focuses. Speaking of focus, Form V
required a higher level of physical strength since it's an agressive fighting style geared to
complete domination of its practitioners' opponents.

However these two branches of Form V have very specific weaknesses. The Shien variant was focused on blast deflection, that is very weak for lightsaber combat. While the Djem So variaant lacked mobility. But if the wielder compensates for these weakness, then this is no stretch then.
Notable Users:

-Darth Malgus;


-Darth Bane;
-Darth Vader;
-Luke Skywalker.
Form VI: Niman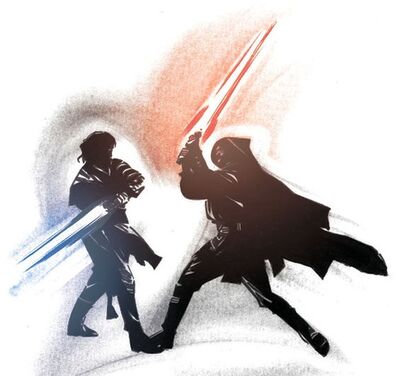 The sixth form of lightsaber dueling known as "The Way of the Rancor", the "Moderation Form"
, and
the "Diplomat's Form". Niman
was a hybrid martial art created by effectively combining elements of the preceding lightsaber
forms into a single, generalized form. Niman balanced out between the various specializations of the other forms, covering many of the basic moves, but focusing on overall moderation.

In adittion, the Niman form relied on the inclusion of Force based attacks during lightsaber combat, and it also worked as a gate-way for dual-blade techniques. Speaking of the inclusion of Force-strikes, Niman presented two different
maneuvers, the "draw closer" and the "pushing slash". The "Draw Closer" consisted in telekinetically seizing the opponent and pulling them close to the blade, in order to perform a quick killing blow. As for the "Pushing Slash" was basically slamming the enemy with a Force Push after a lightsaber strike.


Unlike other forms, Niman has no specific weaknesses in comparison to other lightsaber forms, but mastering the form takes 10 straight years.
Notable Users: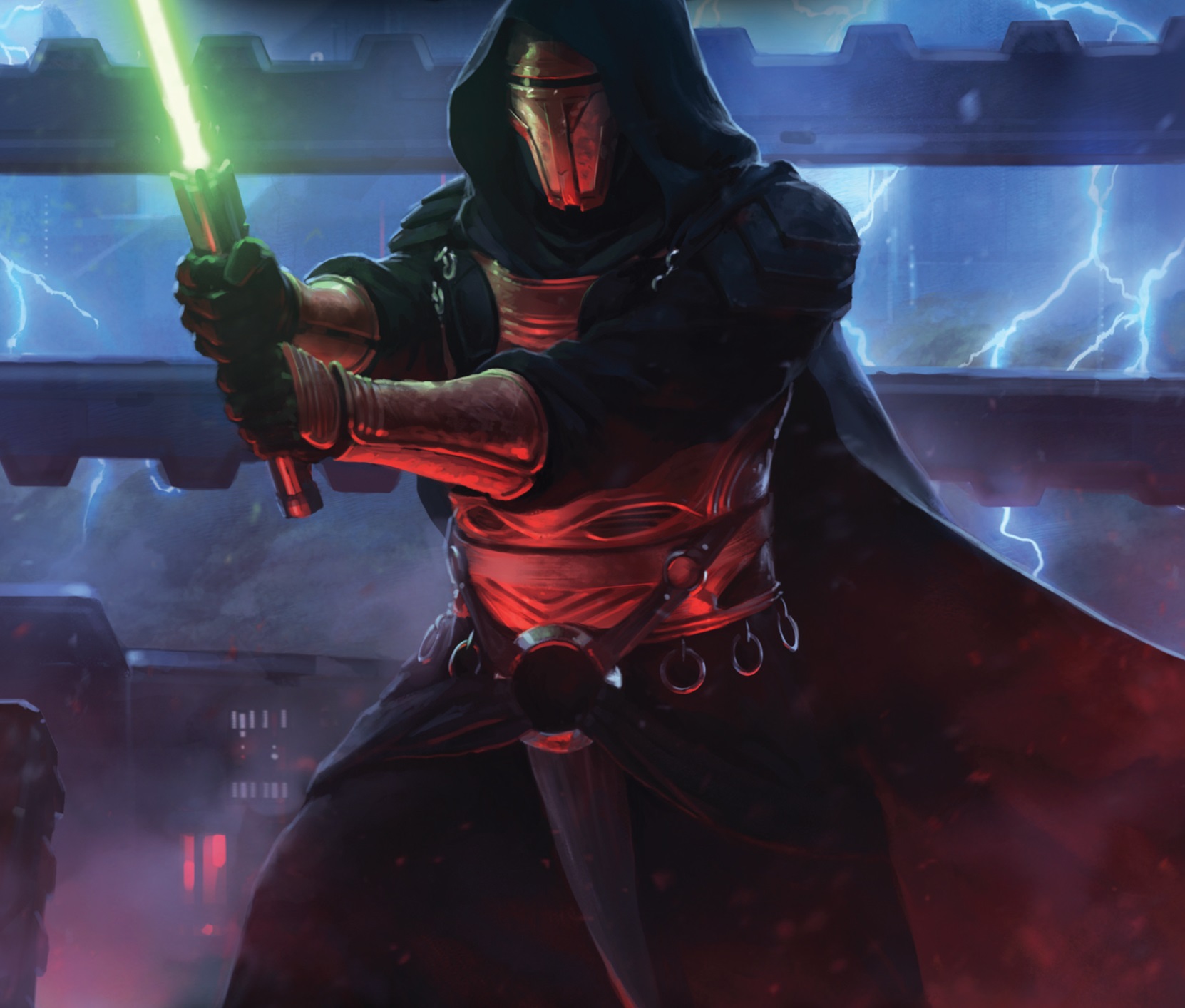 -Revan;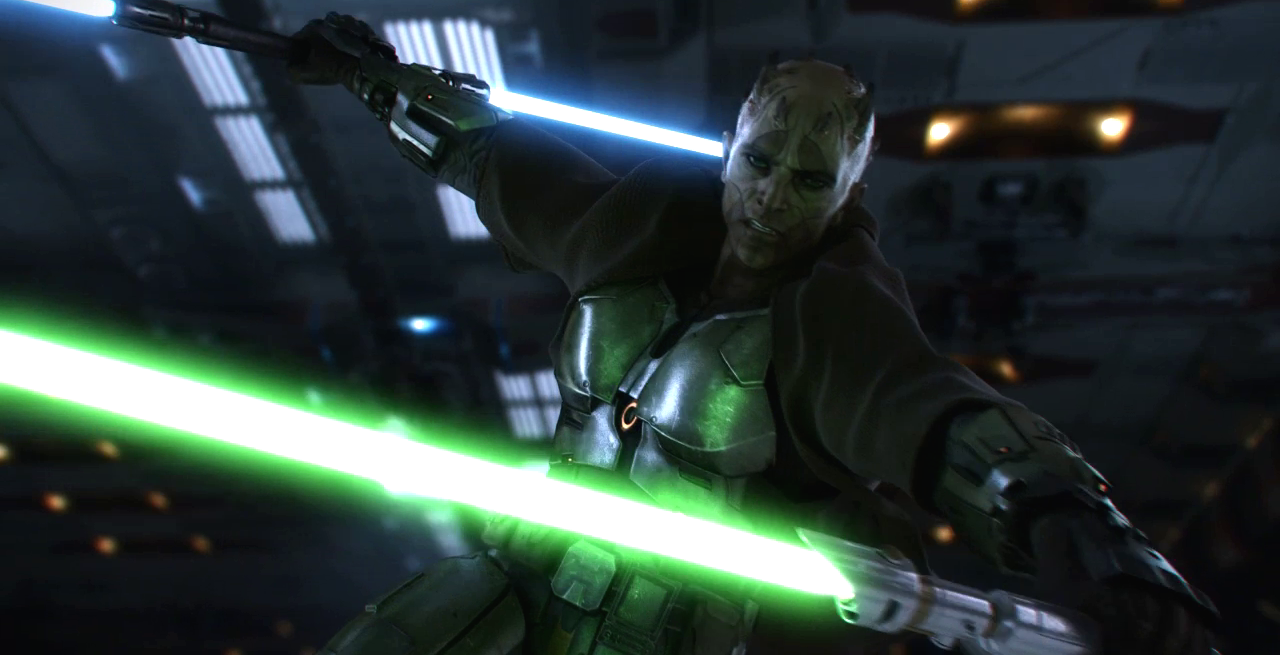 -Kao Cen Darach;
-Exar Kun;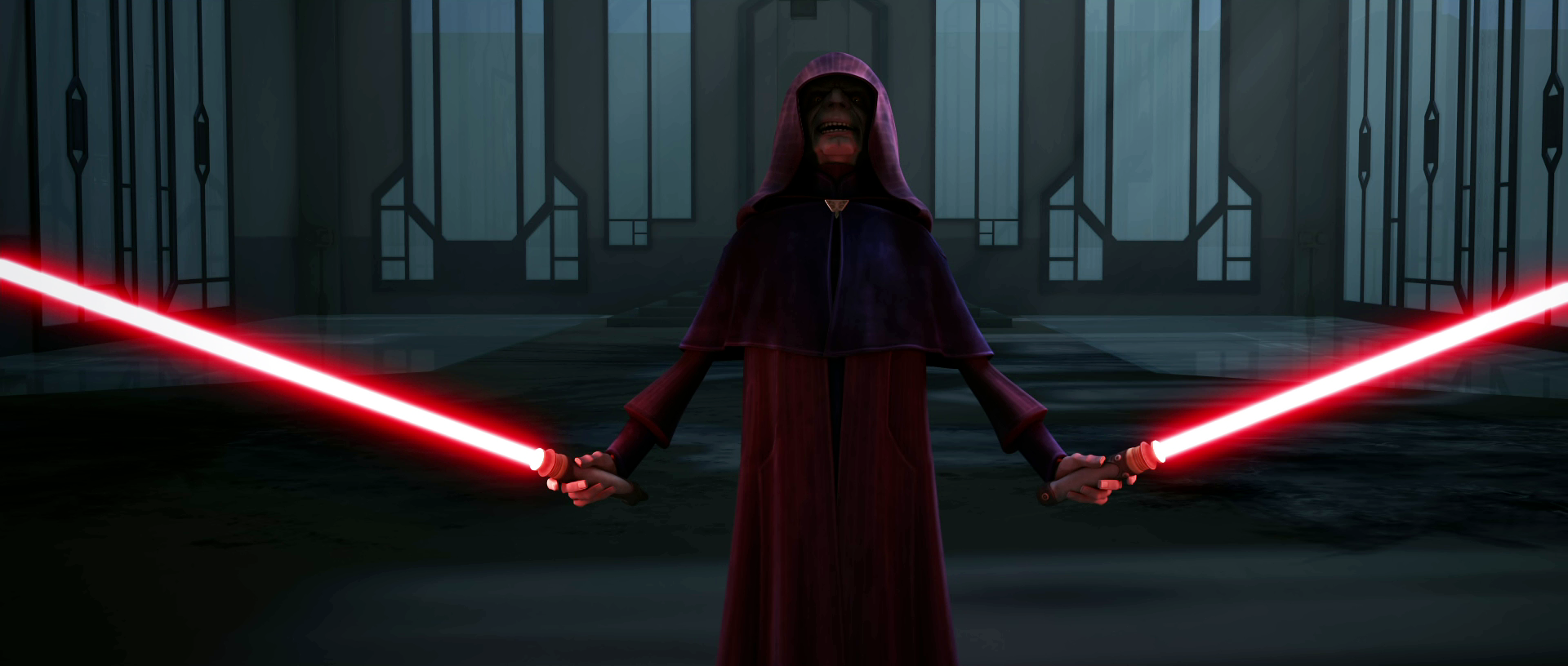 -Darth Sidious.
Form VII: Juyo/Vaapad

The seventh form of lightsaber combat known to be named as "The Way of the Vornskr", or "The Ferocity Form" was easily known for being the most vicious of all lightsaber combat forms.
There were two variations of Form VII, Juyo and Vaapad, but both utilized bold, direct movements.

The Juyo variant was known
to be filled with both fury and "malignant grace." which indicates that the form focuses on
quickly overwhelming a single foe. But Juyo's weakness was it's own nature which leaves the wielder have the attitude of a rampaging animal, who has no rational control over himself. "The Jedi Path" book suggests that before mastering Juyo it is necesary to know or master 3 previous forms of Martial Arts.


As for the Vaapad variant, a lightsaber combat form created by Jedi Master Mace Windu, the style is more than just a fighting style. In fact, it is a state of mind
that led through the penumbra of the dark side, requiring the user to enjoy the fight, and relish the satisfaction of winning. The practitioner of Vaapad would accept the fury of their opponent, transforming them into one half of a superconducting loop, with the other half being the power of darkness inherent in the opponent. However, if the loop itself wasn't completed then the form can suffer a possible regression to the Juyo variant. Aside from the weakness that the form presents, Vaapad's
attacks from the wielder would flow into each other with liquid precision, creating the constant near-invisible weave of energy which was the ready-stance of Vaapad, which tells that the users would move too fast to be seen. But it should be noted that as Vaapad is a state of mind,
it's use can lead the user perilously close to the dark side due to its focus on physical combat.
Notable Users:


-Mace Windu;
-Darth Maul;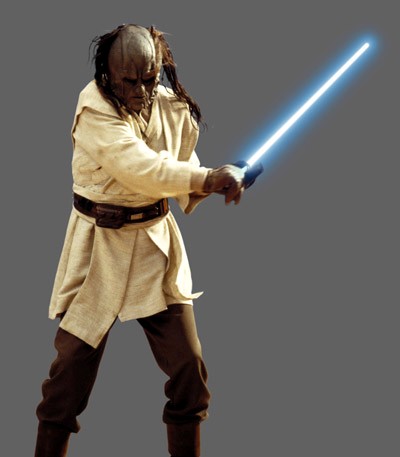 -Sora Bulq;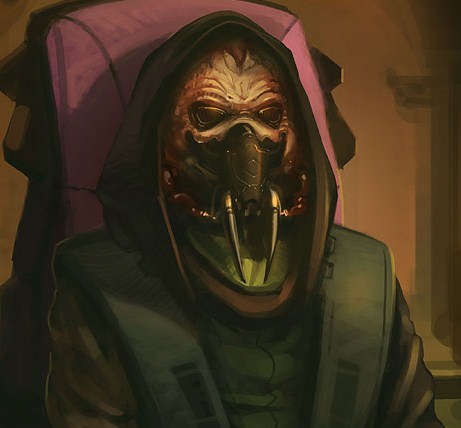 -Gnost Dural.
Jar'Kai
The Dual-blade technique for lightsaber combat that can be used as a variant for other lightsaber combat forms. Most notably Form IV, Ataru and Form VI, Niman.
Aside from being a just a variant with dual-blades, the Jar'Kai has some advantages to consider.
The first thing was a typical maneuver was to continually attack with one blade while relying on the other for defensive coverage, ensuring that the duelist could keep up his guard even as he attacked. However, it was common that both blades be used for offensive purposes, keeping up a continuous wave-front assault.
Another advantage of Jar'Kai was that the two blades made it easier to hold off multiple opponents, as one simply had more blades to parry with.

Aside from these advantages, Jar' Kai is known for it's weaknesses. One was that two-handed blows were impossible, and the duelist was unable to put all his or her weight behind blocks, weakening the defensive capabilities. Thusly, an enemy with a single hilt could simply assault a Jar'Kai practitioners defense with brute force, battering away until the dual-blade duelist's guard gave way. Another specific weakness was the gyroscopic effect inherent in lightsabers, dual blades were more difficult to control than a single blade, which is why special training was required to practice Jar'Kai, and without it, a secondary blade was more often a hindrance than an advantage. Last but not least was that Jar'Kai practitioners were often overly reliant on their weapons and bladework, leaving their abilities in other areas undeveloped.
Notable Users: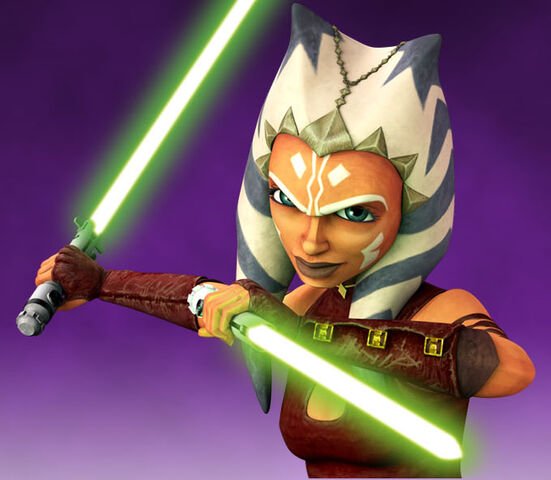 -Ahsoka Tano;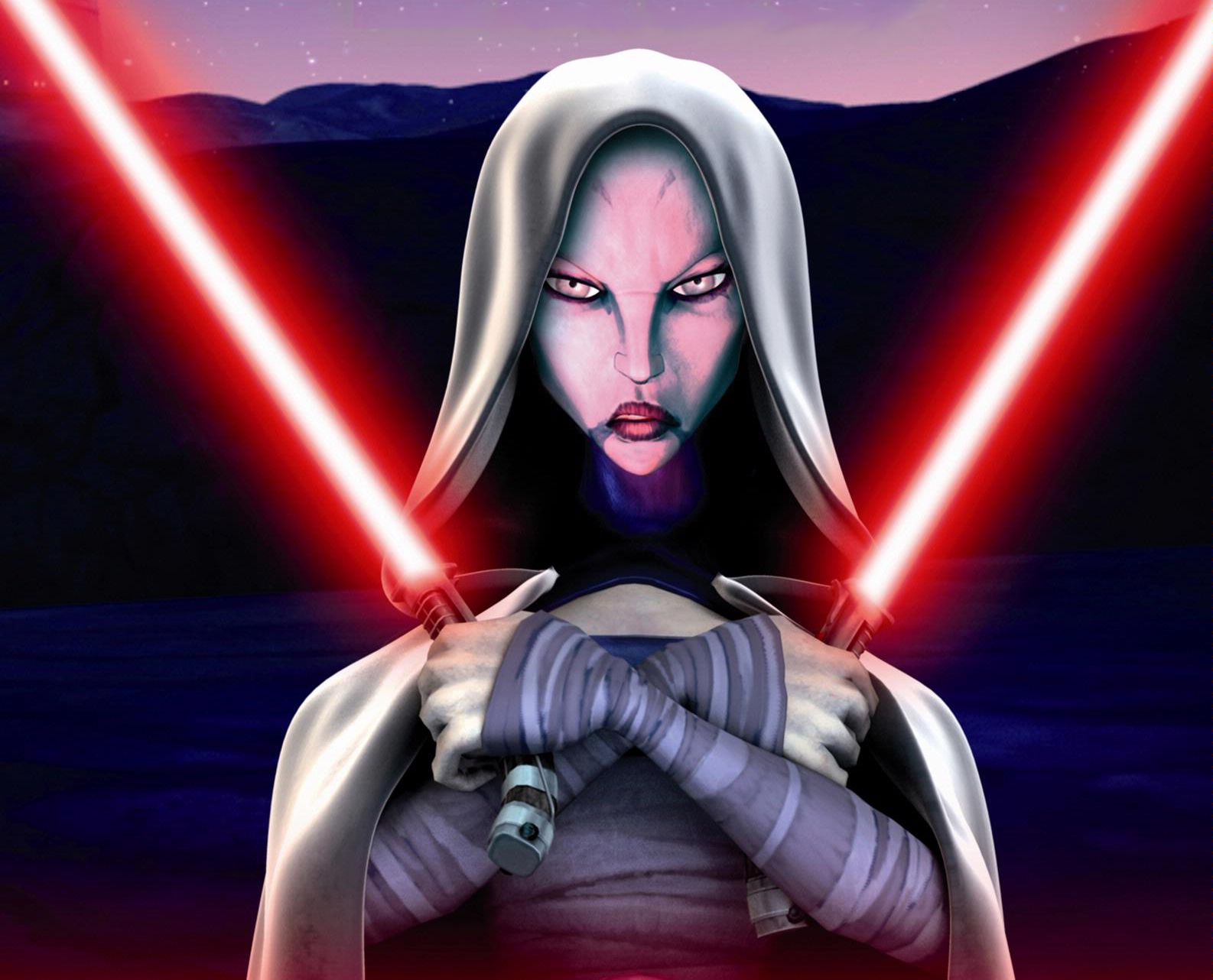 -Asajj Ventress;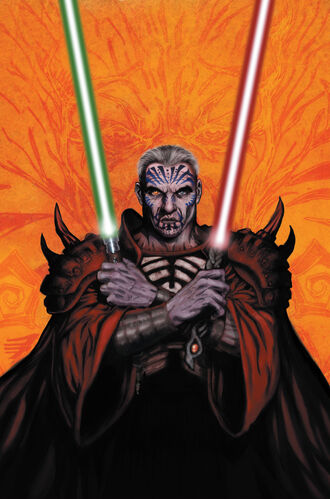 -Darth Krayt;
-Raskta Lsu.
3 Rings of Defense:
The 3 Rings of Defense were originally principles of Lightsaber Combat introduced to Jedi Master Luke Skywalker's New Jedi Order by Kam Solusar, a former Fallen Jedi who Skywalker brought him to the Light Side, that had 3 different rings for different uses. They were the "Inner Ring", "The Middle Ring" and "The Outer Ring".
The Inner Ring Of Defense was a style that used parries as opposed to blocks and was primarily used against lunging attacks.


The Middle Ring Of Defense was a fighting style that consisted in four guard positions: high, low, left and right. The middle ring was used to pick up quicker blows and stop them before they could intersect with the body, which was one of the most effective ways of deflecting blaster bolts.


The Outer Ring, just like the middle one had four guard positions: high, low, left and right. Unlike the middle one that was focused for blast deflection, the outer ring was geared to perform
sweeping heavy blows, which though powerful would take longer to deliver.
Notable Users: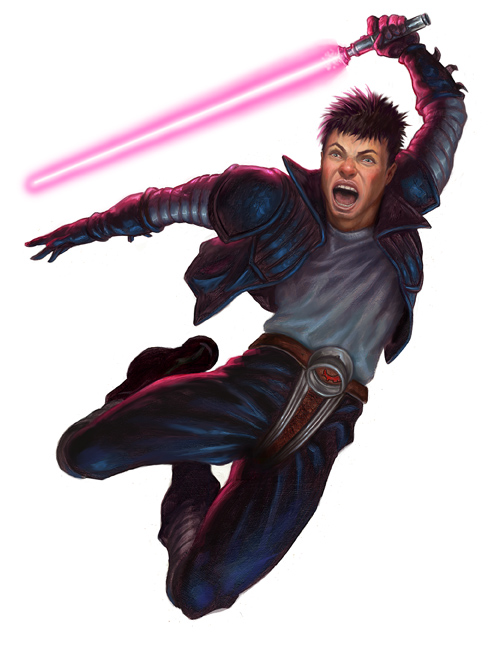 -Executor Sedriss;


-Jaina Solo Fel;
-Mara Jade Skywalker;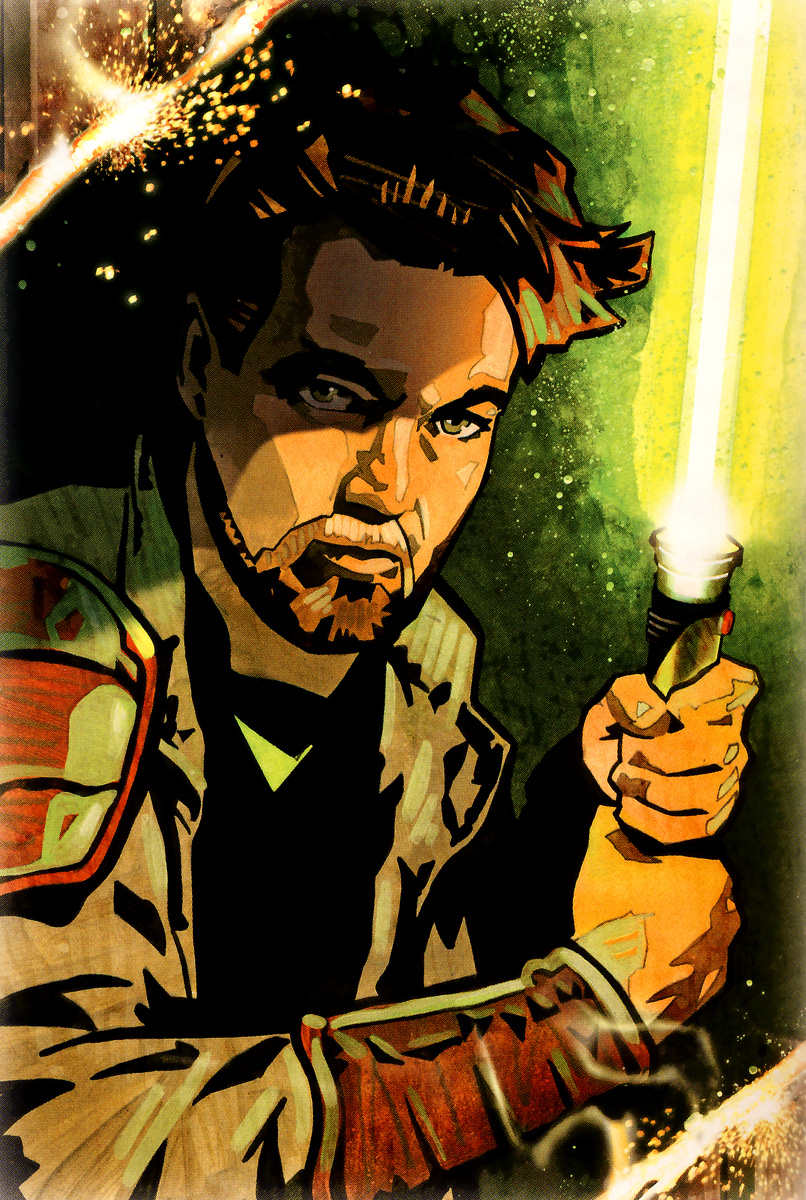 -Kyle Katarn.


Well people, that is all for today, I hope this one is very enjoyable for all of you and I'll see you guys later. Have a great day.